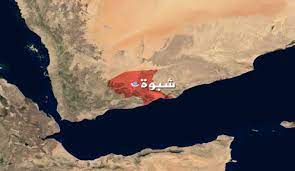 The Tanker SEASCOUT Arrives In Shabwa To Loot 950,000 Barrels Of Crude Oil
The coalition continues to plunder Yemen's oil resources in light of imposing a suffocating siege on millions of Yemenis and waging a starvation economic war.
An official source in the Ministry of Oil and Minerals reported new looting of Yemeni oil, worth more than 100 billion Yemeni riyals.
The source explained that the tanker SEASCOUT arrived at the port of Bir Ali in Shabwa governorate to loot 950,000 barrels of crude oil.
The source indicated that the tanker SEASCOUT is preparing to loot approximately 105 thousand tons of crude oil, which is equivalent to an amount of 82 million dollars, equivalent to 104 billion riyals.