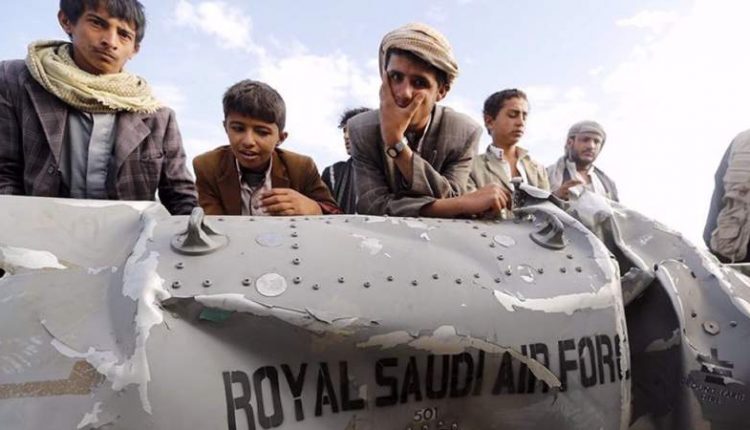 Saudi Arabia Expels Lebanese Ambassador To Riyadh In Row Over Yemen War
Saudi Arabia's Ministry of Foreign Affairs said in a statement that it had given Lebanon's ambassador 48 hours to leave Riyadh and had recalled its ambassador to Lebanon for consultations as well.
The kingdom has also imposed a ban on all imports from Lebanon, the ministry said.
The ministry further expressed Riyadh's regret over the deterioration in the Saudi-Lebanese relations due to the "Lebanese authorities' ignoring of the facts and their continued failure to take corrective measures to ensure the observance of the relations that the kingdom has long been keen on."
"These statements represent a new episode of reprehensible and rejected positions issued by Lebanese officials toward the kingdom and its policies," it said, adding that, "We do not consider statements issued by Lebanese officials expressed the Lebanese community in the kingdom."
The ministry also said that Lebanon had not taken measures to stop the alleged smuggling of drugs to the kingdom.
Riyadh also doubled down on its decision regarding a travel ban on its citizens wanting to visit Lebanon.
Saudi Arabia had already summoned Lebanon's envoy to protest Kordahi's remarks, saying it was disappointed by the "insults contained in those statements directed at the kingdom and countries part of the Arab coalition."
Kordahi said in an interview with an online show affiliated with Qatar's Al Jazeera network that the Yemen war was "futile" and said it was time to end the war. He also defended Yemen's Houthi Ansarullah movement, saying the Houthis were "defending themselves… against an external aggression," adding that "homes, villages, funerals and weddings were being bombed" by the coalition.
The interview was recorded on August 5 before Kordahi was appointed as minister, but it aired on Monday.
The United Arab Emirates, Bahrain, and Kuwait also summoned their envoys to Lebanon to protest Kordahi's comments.
Saudi Arabia and some of its regional allies, backed by the US and other Western powers, have been waging a devastating war on Yemen since March 2015 to reinstall Yemen's former president Abd Rabbuh Mansur Hadi, a staunch ally of Riyadh, and eliminate the popular Ansarullah movement.
The Saudi war, which Riyadh had claimed would last only a few weeks, has failed to achieve its goals, but pushed Yemen to the brink of starvation and famine, killed tens of thousands of innocent people, and destroyed the impoverished state's infrastructure.
The United Nations has described the war on Yemen as the world's worst humanitarian crisis.
Source: Press TV