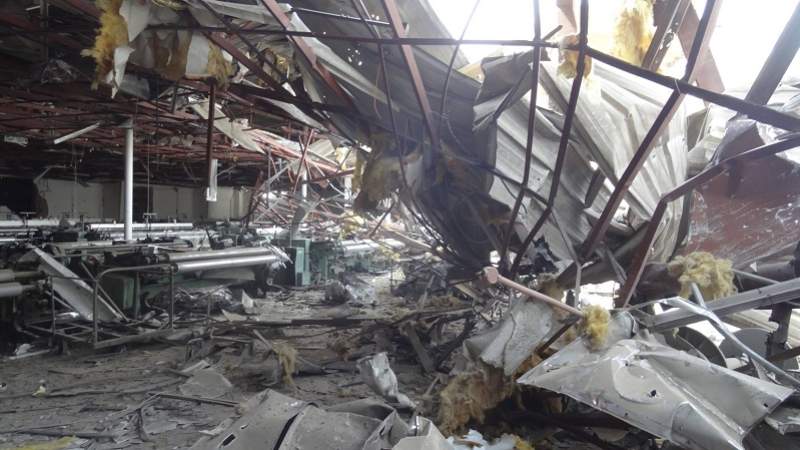 An investigation reveals the systematic destruction of the industrial sector in Hodeidah
YemenExtra
Deputy Director-General of the Office of Trade and Industry in Hodeidah, Mahmoud Shukri, explained that the aggression worked to systematically destroy the industrial sector in Hodeidah in its quest to transform Yemen into a consumer market for the products of the aggressive countries.
Shukri said in a statement, Saturday, that the area extending from kilo 4 to kilo 16 in Hodeidah is the backbone of the national economy and has been subjected to systematic and deliberate destruction, and that there was a clear focus on destroying the infrastructure of industries in Hodeidah in particular.
He added that the direct targeting of factories in Hodeidah led to a shortage of commodities and a rise in their prices. In addition, many workers lost their jobs, and their access to factories was very difficult as a result of roadblocks and the mercenaries taking factories as military sites.
He stated that in the economic zone extending from Kilo 4 to Kilo 16, more than 25 giant industrial projects were destroyed and damaged by the airstrikes of the US-Saudi jets and the mercenaries' violations against the Sweden Agreement.
For his part, Chairman of the General Investment Authority, Yasser Al-Mansour, indicated that the destruction of factories in the economic zone in Hodeidah is clear and horrific, noting that merely few of these factories survived the targeting.
"We still have a mandatory path to follow, which is to build and continue to restore life, and the government must collaborate with investors to advance Yemen's economy," Al-Mansour said.
He added that work is being done to document the files of the destroyed factories in full, and this is included in the bill of the Saudi-led aggression that needs to pay, which accumulates day after day. Al-Mansour affirmed that work will be done to overcome any difficulties facing the partially destroyed factories.
He pointed out that there are two groups of factories that were targeted in the First Economic Zone, which were permanently destroyed and need a period of time to restore their activity, and the other is currently present and can resume its activity.