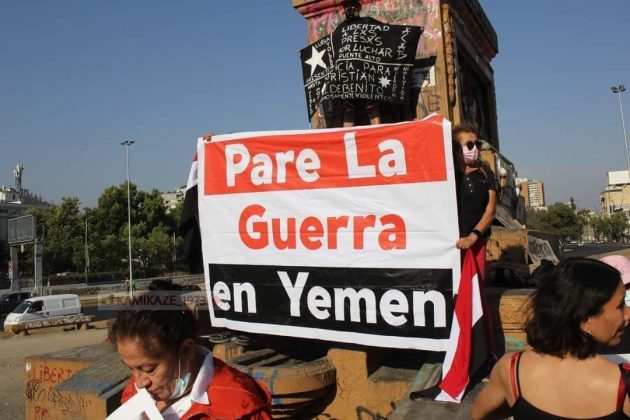 Chilean Activists Condemn Saudi Crimes In Yemen
In light of the continued Saudi-led and blockade on Yemen, the free people of the world continued their solidarity with Yemen people through organizing protests against the barbaric US-backed Saudi-led aggression
A group of Chilean human right activists headed by Connie De Witt held a protest in " La Plaza" square , Santiago, Chile, denouncing the US-backed Saudi-led coalition's Genocide against Yemenis On Friday .
On Other Hand, The activists raised the Yemeni flag, as well as pictures of victims who have been killed by the Saudi-led aggression airstrikes.
Chilean protesters held a banner during the protest that reads " No to genocide in Yemen".
They called for an end to the war in Yemen, the lifting of the blockade and the punishment of the perpetrators of crimes against the Yemeni people and Humanity .