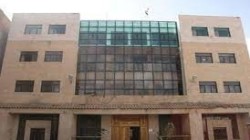 Ministry of Fisheries condemns actions,threats of Coast Company Director
YemenExtra
The Ministry of Fisheries condemned the actions taken by the Chairman of the Board of the Yemen Coasts Company, in which he threatened the leadership of the ministry to dissuade it from its role in reforming the fish sector and stopping the manipulators of this national wealth.
In a statement, obtained by Yemen News Agency (Saba), the ministry said the chairman of the company operating in the field of fish sales in Al-Bulaili market in the capital Sana'a rejected the national strategy launched by the ministry recently for the advancement of the fish sector.
The statement noted that the company operates the market illegally and is not subject to quality and safety standards in a clear manipulation and disregard for the lives of citizens.
It denounced the threat by the company officials to prevent fish from entering the capital Sana'a, which would result in rising fish prices in the capital, with the aim of thwarting the state's direction to reform the fish sector.
The ministry confirmed its legal right to prosecute the manipulators and those responsible for the deterioration of the fisheries sector.