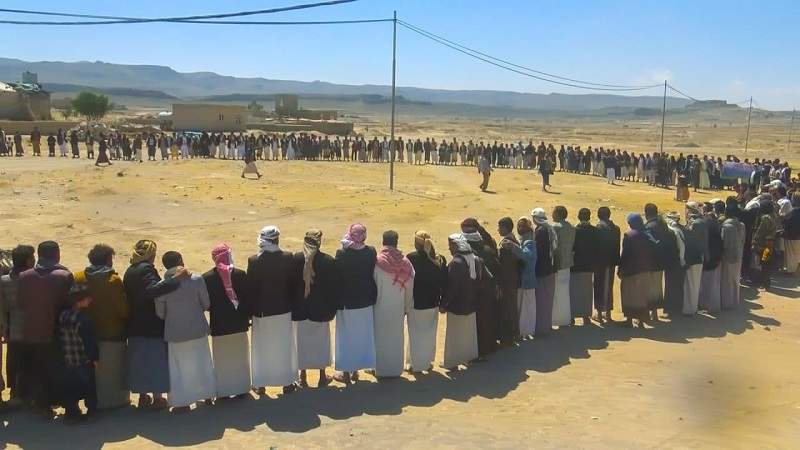 Kawla tribes rally to condemn Saudi-UAE crimes and siege on Yemen
YemenExtra
Today, Friday, Al-Kawla tribes in Mayfa'a Ans District, Dhamar Governorate, held a rally after Friday prayers, denouncing the crimes of the aggression and the continuation of the suffocating siege imposed on the Yemeni people.
The Kawla tribes emphasized the continuation of the general mobilization to confront the forces of aggression and mercenaries.
The tribes congratulated the operations carried out by the missile force and the air force, which target the depth of the aggressive Saudi-UAE countries, calling for more painful strikes until the aggression stops and the siege is lifted.