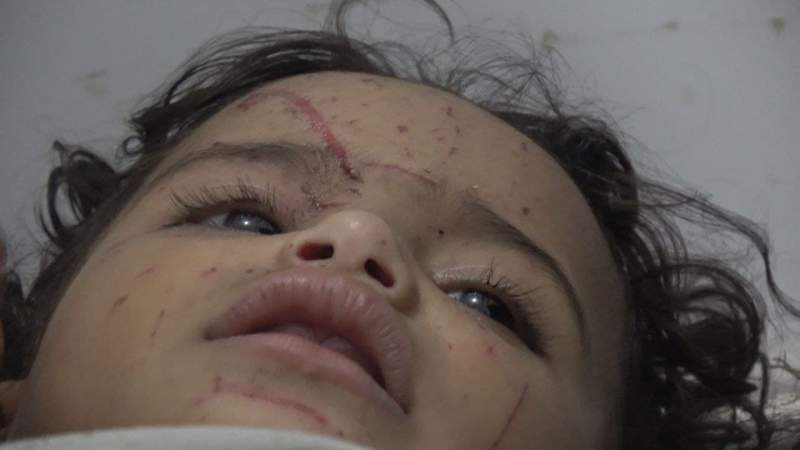 Woman killed, 10 wounded, after targeting their house with a US-Saudi airstrike in Hajjah
YemenExtra
At least one civilian was killed and ten others injured, including women and children, after a US-Saudi airstrike was carried out on their house in the province of Hajjah, northwest of Yemen, a security official said on late Sunday.
According to the official, the coalition's airstrike hit the house of the citizen Ahmed Muhammad Tamri in the Al-Saqf area in the Abs district, killing one woman and wounding ten others most of them children and women.
The raid came hours after the army forces broadcast video footage refuting claims published by the Saudi-led coalition it had taken control of Haradh district in Hajjah province.
According to the military media, over 580 Saudi-led coalition troops have been killed or wounded during their attempt to advance towards the city of Haradh.