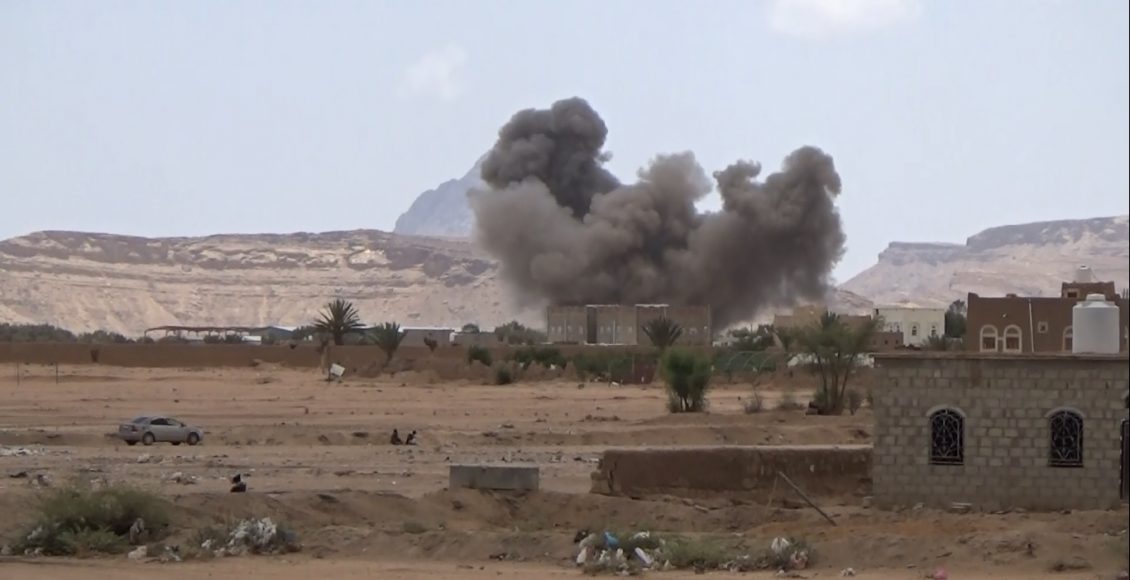 Aggression commits 132 violations of armistice within 24 hours
YemenExtra
The forces of aggression and their mercenaries committed 132 violations of the humanitarian and military truce during the past 24 hours, a military official said on Thursday.
The violations of aggression included 51 violations with flights of armed spy aircrafts in the airspace of the provinces of Marib, Hajjah, Jawf, Sa'ada, Taiz, Bayda, Dhale, and fronts beyond borders, said the official.
He confirmed that 3 violations of the aggression mercenaries' were recorded by creating combat fortifications official the city of Marib and in Hiran and west of Haradh in Hajjah province.
The official said that tens of violations were observed with artillery shelling on the sites of the army and popular committees in al-Madafen and al-Malahidh areas of Sa'ada province, in Bani Hassan area in Hajjah province and in Khab Washaaf and al-Agasher areas in Jawf province
In Jizan, the official said that intense artillery shelling targeted the army and popular committees' sites in Jabal Tuileq, Al-Fakhida, and old Makamb areas.
He also confirmed that the aggression forces committed 66 violations with firing at the citizens 'houses and the army and popular committees' sites in the provinces of Marib, Sa'ada, Hajjah, Dhalea, Jawf, Bayda, and in the fronts beyond borders.