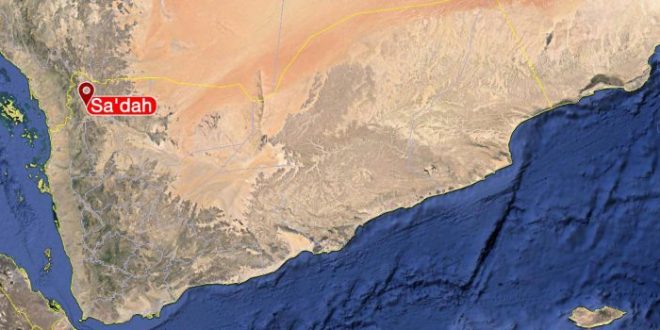 Seven Citizens Killed, 91 Injured By Saudi Bombing In Sa'adah
Sources told Al-Masirah about the number of killed by the Saudi enemy since the beginning of January, seven killed and 91 injured.
The sources stated that the killed by the Saudi army fire in the border areas since the beginning of January, in most of the directorates of the border governorate of Sa'adah.
Various areas of the border districts in Sa'adah are subjected to Saudi missile and artillery shelling, on a daily basis, resulting in heavy casualties and material losses.
In late December, the Ministry of Health had revealed that the victims of the Saudi attacks since the beginning of the truce amounted to at least 3,258, including African immigrants, in the border areas of Sa'adah Governorate.
It indicated that the Saudi army used artillery shells and machine guns to kill civilians in the border districts and tortured the victims with acid and electricity.
In late July, the International Organization for Migration revealed the killings of migrants at the hands of the Saudi border guards, north of Sa'adah Governorate.
In a brief report, the organization said on Twitter that it had verified nine separate incidents that killed 189 and seriously injured 535 migrants at the Yemen-Saudi border with the northern Yemen's governorate of Sa'adah.
The organization suggested that the number of victims as a result of Saudi forces targeting migrants with artillery, machine guns and live bullets is much more than that statistic.