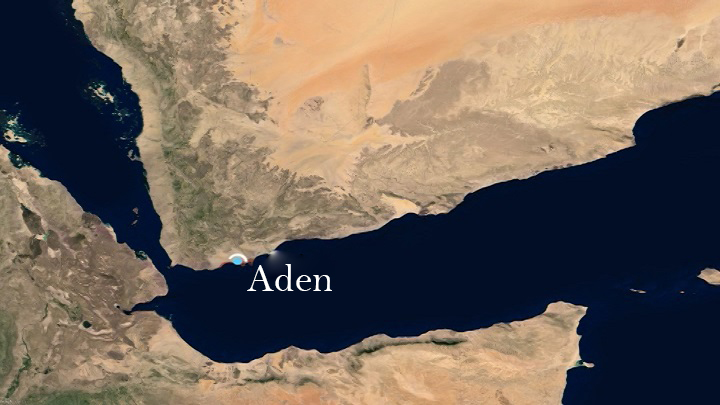 Port of Aden… Major Cause Of War On Yemen
The Political Editor The port of Aden is considered one of the largest natural ports in the world. It was classified in the fifties of the last century as the second port after New York to supply ships with fuel, which made the city of Aden derive its importance, vitality, and commercial and economic activity from this port.
The port of Aden is located in the middle between the ports of Bir Ali in the UAE and Jeddah in Saudi Arabia. These two ports generate annual revenues of billions of dollars, while some idiots say that the so-called alliance came to restore what they call legitimacy, while the matter is clear through the income of the Saudi and Emirati ports, as a state cannot be established. Or it is heard of the operation of the port of Aden, to ensure that the movement remains thriving in the ports of Bir Ali and Jeddah, and herein lies the real significance of the war and against whom it is being waged.
One of the main goals of the war was to destroy the Yemeni armed forces so that they could not defend Yemen, and to transform those forces into militias fighting among themselves, and this is what is happening today in the southern and eastern provinces, in addition to neutralizing the port of Aden and stopping it from working.
The port of Aden and the rest of the Yemeni ports are distinguished by a unique geographical location in the region and on the lines of global trade, which has created international competition for Yemeni ports, due to its strategic importance.
There is a long history of attempts to seize Yemeni ports by several colonial states, including the Dubai Ports Company, governed by fierce competition over control of sea lanes and international trade.
The danger to Yemeni ports has recently doubled due to the movement of maritime commercial activity at the international level, which has reinforced the strategic importance of these ports in serving international trade to and from Europe, Southeast and West Asia.
So we can say that the war launched by the countries of the so-called coalition against Yemen has an economic aspect of great importance, which has become clear to everyone, as the real ambitions of both Saudi Arabia and the UAE in Yemen have emerged, with a distinguished history, wealth and political position.
Source:SABA