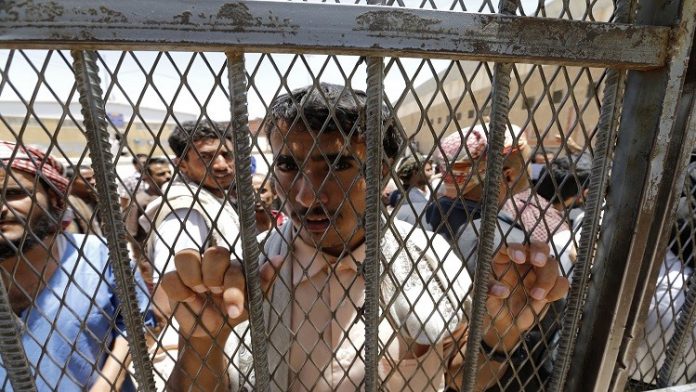 Saudi Arrests The Leaders Of The Yemeni Factions At The Border
Saudi forces carried out a new campaign of arrests against high-ranking leaders of the Yemeni factions loyal to them and deployed on the borders.
Tribal sources in Al-Jawf reported that a Saudi unit arrested a number of fighters of the 9th Brigade Border Guard, noting that the campaign came after summoning its commander, Brigadier General Muhammad Hadi Al-Amalsi, to the Joint Operations Center at the end of last month and hiding him.
The sources pointed to a new state of resentment and discontent among the factions deployed on the border.
Saudi Arabia had earlier summoned the factions deployed on the borders, which it had previously transferred to Marib, under the pretext of disbursing salaries, even though it imposed a 60% discount.
Al-Amalsi is one of several military and political leaders belonging to Al-Jawf Governorate, on the Yemeni-Saudi border, who have been detained, most notably the former governor, Amin Al-Akaimi.