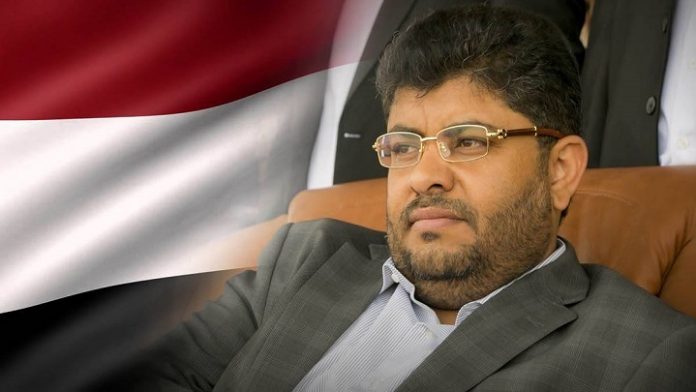 Al-Houthi Reveals Truth Of Leaks About Sana'a Talks
Member of the Supreme Political Council, Mohammed Ali al-Houthi, revealed on Sunday the truth of some leaks about the political talks after the arrival of the Omani delegation and the Saudi ambassador in Sana'a.
Mohammed Al-Houthi said in a tweet on Twitter: "We may meet in war or peace with the aggression countries. But do not listen to the leaks."
He affirmed that the truth would come from its official sources.