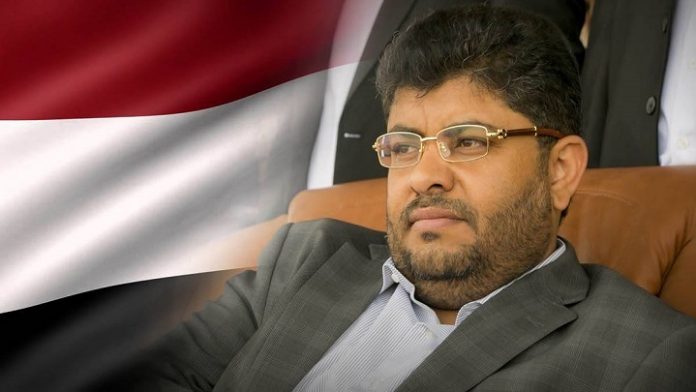 Al-Houthi : The Results Of The Talks Would Be Announced Through Official Channels
Member of the Supreme Political Council, Muhammad Al-Houthi, revealed, on Wednesday, the developments in the negotiations with the Saudi delegation, and this comes after his meeting with Ambassador Muhammad Al Jaber.
Al-Houthi Pinted in a press statement that the negotiations did not go beyond the humanitarian file, foremost of which were salaries, which he considered cutting as one of the coalition's weapons to destroy the Yemeni state and punish the Yemeni people.
Al-Houthi expected that the results of the talks would be announced through official channels soon, pointing out that Sana'a is ready for peace if Saudi Arabia wanted it.
As for the war, Al-Houthi indicated that Saudi Arabia has been experimenting with that for 8 years.
Al-Houthi's statements come on the eve of a controversy due to Saudi Arabia's attempt, which sent its ambassador with the Omani mediation delegation, to market allegations about its intention to mediate in Yemen after nearly 8 years of its war and siege leadership.