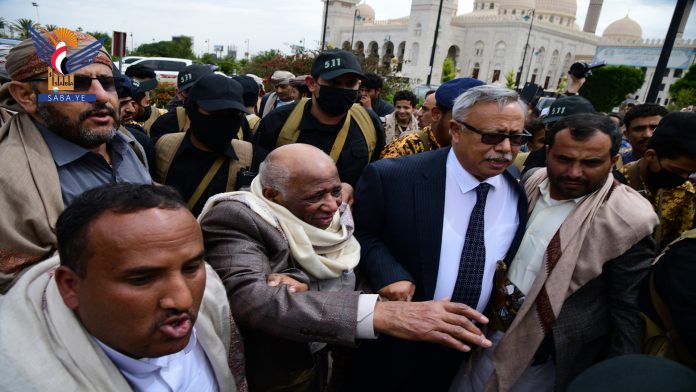 The release Of The Prisoner Faisal Rajab To The Tribes Of Abyan, Shabwa And Al-Bayda
The authorities in Sana'a released Major General Faisal Rajab amid great ceremonies.
The head of the prisoners' committee in Sana'a, Abdul Qadir Al-Murtada, said that the release of Major General Rajab came under the directives of Ansar Allah commander Abdul-Malik Al-Houthi, in response to the request made by the delegation of the Abyan tribes and those with them.
Al-Murtada denied that Rajab was part of the upcoming exchange deal.