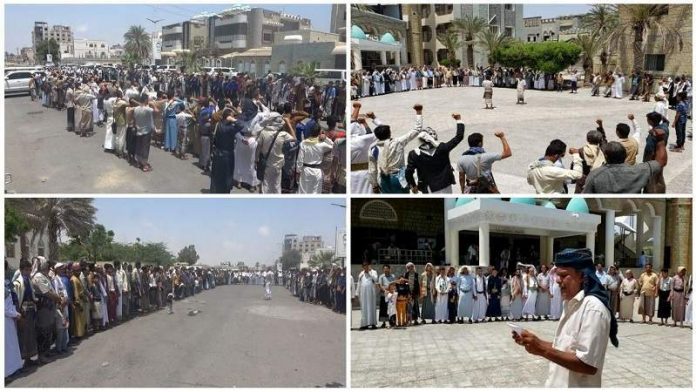 Yemeni People Held Protest To Condemn Israeli Aggression Against Gaza
Yemeni People organized various protests in several districts, after Friday prayers, in solidarity with the Palestinian people to respond to the Israeli aggression and recent crimes committed against Gaza.
The participants in the protests expressed the condemnation of the heinous crime committed by the Israeli enemy army in the Gaza Strip and its targeting of civilian objects and agricultural lands, killing and injuring dozens of Palestinian citizens including resistance leaders with their children and women.
They emphasized that aggression by the usurping enemy against the Palestinian resistance comes due to its fears, as the Israeli enemy is now living in a state of confusion and terror from the heroic operations carried out by the Palestinian resistance in response to the crimes of the Zionist entity.
During the protests, they reaffirmed the solidarity of the Yemeni people with the Palestinian people and the resistance to respond to the violations and crimes of the Israeli aggression and continue the struggle to defend their legitimate rights and deter the occupier.
They called on the Arab and Islamic regimes to adopt courageous and responsible positions to help the Palestinian people and resistance, and to support operations to confront the arrogance of the Zionist occupation.