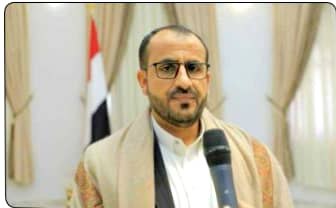 Abdulsalam Reveals The Results Of The Of Riyadh Negotiations
The head of the national delegation, Mohammed Abdulsalam, who returned from Riyadh, revealed the results of the negotiations of the national delegation, accompanied by the Omani mediator, with the Saudi side.
Abdulsalam said, within the framework of the commendable efforts made by the brothers in the Sultanate of Oman to support peace and end the humanitarian crisis, our delegation held extensive meetings upon its arrival in Riyadh with the Saudi side.
He stressed that the two sides discussed some options and alternatives to overcome the issues of disagreement that occurred in the previous round, and they will be submitted to the leadership for consultation in a way that helps accelerate the employees' right to salaries and address the humanitarian situation that our Yemeni people suffer from, in a way that leads to a just, comprehensive and sustainable solution.