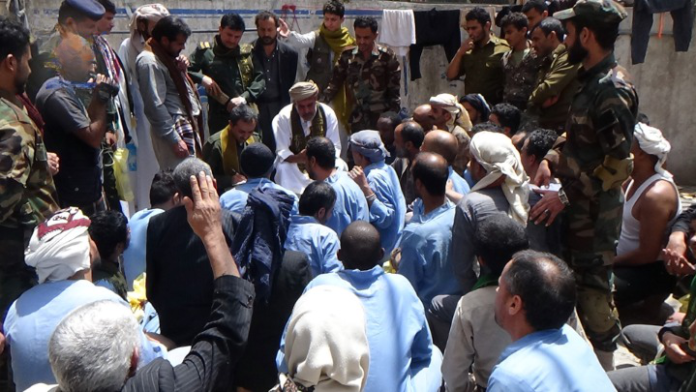 2,564 Prisoners Freed On Occasion Of Prophet Birthday Anniversary
The Attorney General, Judge Dr. Muhammad al-Dailami, confirmed on Tuesday the release of 2,564 prisoners in implementation of the directives of the Revolution Leader, Sayyed Abdulmalik al-Houthi, on the occasion of the Prophet's birthday anniversary.
During a celebratory event held by the Automatic Issuance, Prisons and Narcotics Control Departments in Sanaa province on the anniversary of the Prophet's birthday, Judge Al-Dailami stated that these prisoners were given the opportunity to be pardoned for the remaining periods of their prison sentences, in addition to addressing the problems of the special rights to others that some of them were sentenced for.
The Attorney General explained that those released include 199 prisoners in the capital Sanaa, 206 in Sanaa province, 133 in Hajjah, 123 in Bayda, 229 in Taiz, 158 in Hodeida, 322 in Mahweet, and 312 in Dhamar, 542 in Ibb, 295 in Sa'ada, and 45 prisoners in Jawf, Rayma and Marib provinces.
Judge Al-Dailami directed the heads of prosecution offices to continue field visits to prisons and to expedite the decision on cases, especially those involving prisoners, as they are urgent cases.