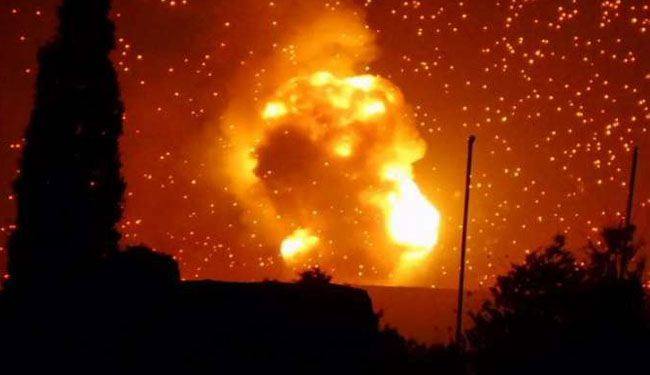 A new Yemeni deformed baby emerged to media outlets
YemenExtra
Written by: Malak Ali
The Saudi-led coalition is now entering its third year of war on Yemen, and it has been accused of using international banned weapons against Yemeni civilians.
The emergence of deformed Yemeni babies now and then as documented by media outlets indicate the usage of chemical weapons, such as cluster bombs and white phosphorus by the Saudi regime.
Recently, a mother gave birth to a disfigured baby in the central province of Taiz, one of the most affected locations by the Saudi bombardment.
*GRAPHIC CONTENT*

As mentioned above, this deformation is not the first of its kind. Not so long ago, they detected another case in Al-Sabeen hospital located in the capital Sana'a. The little victims did not get the chance to live a normal first day of their lives, and mothers had to encounter such incidents that one can't imagine the way they felt when they first saw their new babies they have been waiting for.
 
To speak about the third and final condition,  Al-Salam health clinic located in the Yemeni coastal province of Hodeidah, specifically Bajel district, witnessed a Yemeni infant born with a rare kind of deformation, "it's a kind we have never seen before", said YemenExtra correspondent. The infant soon passed away, and many though it was a more merciful option rather than living for the little victim.
 
"There might be some hidden terrible conditions, but some hospital directors get threats not to release any information regarding them", says our correspondent.
"After Ansar Allah promised to provide protection for the hospital director, he exposed the the case documented above, proving the usage of international banned weapons in the coastal province of Hodeidah, which is now enduring one of the toughest battles in Mocha region.
Several humanitarian organizations have warned of the Saudi war against the already poor country in the southern Arabian Peninsula, and they have been invited to investigate such crimes against humanity in various hospitals against Yemeni childhood.