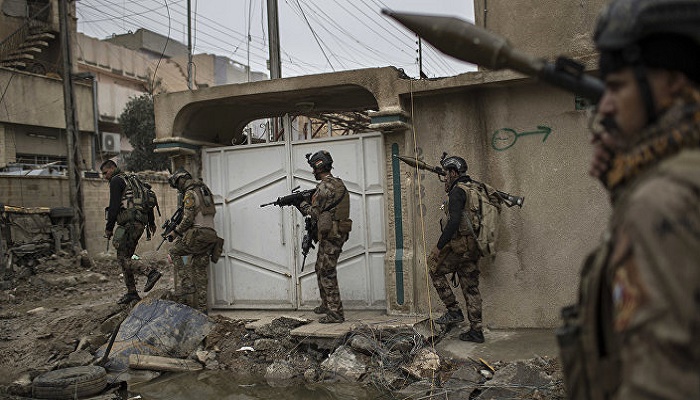 Daesh with US and Australian Experts Use Mustard Gas on Iraqi Army Unit
YemenExtra
Y.A
Daesh group, backed by Saudi, unit with US and Australian advisers used mustard gas on the Iraqi army, resulting in more than 20 servicemen injured, said a US media.
According to the CBS News broadcaster, the incident occurred on Sunday with 25 Iraqi soldiers having been wounded, reported. The foreign advisers suffered no injuries.
Two Iraqi army officials told CBS News that gas masks and other equipment were given to soldiers as more attacks are probably to happen.
Earlier this month, the municipality chief of Mosul told Sputnik that the Daesh ,backed by Saudi, had used shells loaded with  poisonous gas against civilians and government troops. Another case of using chemical weapons in Mosul by Daesh,backed by Saudi, was reported in March.
Seyyed #Houthi, the leader of Ansar Allah in Yemen, warned Egyptian leaders from Saudi Arabia, whom is a major exporter of the kind of jihadist ideology that drives groups like al-Qaeda and the Deash.