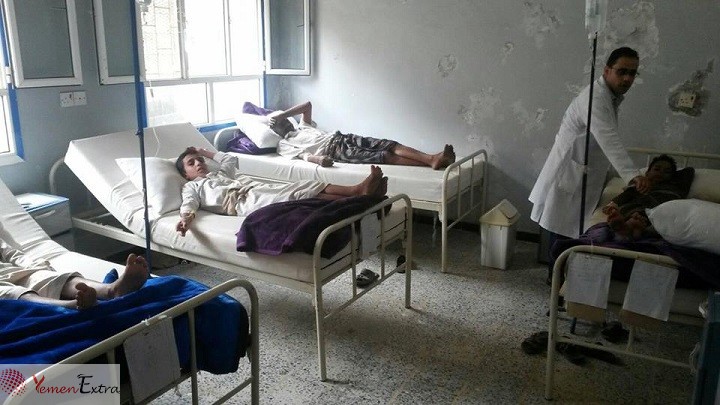 Cholera deaths in Yemen rise to 1,992: World Health
YemenExtra
M.A.
The death toll from the cholera epidemic in Yemen has risen to 1,992, the World Health Organization (WHO) said on Saturday.
"We have recorded 419,804 cases of cholera in Yemen, with a total of 1,992 deaths since last April 27th," the WHO stated in a report.
"These cases were recorded in 21 of the 22 Yemeni governorates, while the governorates of Hajjah, Hodeidah and Ibb witness the highest death rates due to the epidemic," the report explained.
The WHO also noted that more than 405,000 cases have been recovered to date.