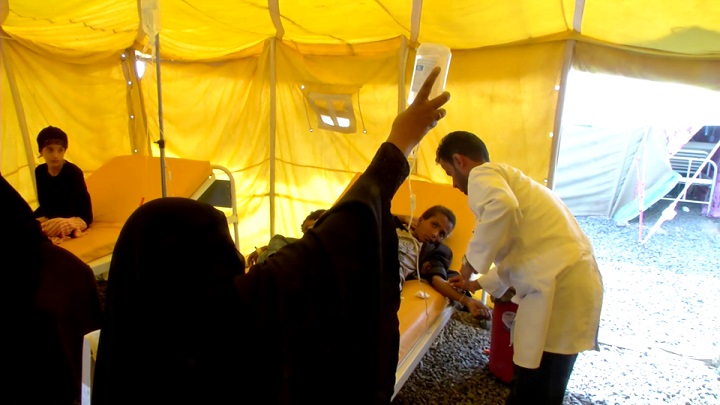 Saudi Arabia Involved in the Outbreak of Cholera in Yemen: British Newspaper
YemenExtra
M.A.
A British newspaper has confirmed Saudi involvement in a cholera epidemic in Yemen as part of its strategy in the war on Yemen.
"It is a direct result of the Saudi-led coalition strategy of targeting civilians and infrastructure in the areas controlled by the Houthis," the Guardian said in its Sunday edition, citing criticism of US and UK support of Saudi-led intervention, which have not taken a serious step to change their foreign policies.
"Over the past four months, Yemen has been devastated by a cholera epidemic, which the United Nations has described as the worst in the world," the newspaper read.
"About 7,000 new cases are reported every day, nearly half a million cases registered since the end of April, and there were already more than 1915 deaths, " the newspaper added.
The British newspaper noted that the epidemic is one aspect of the huge humanitarian catastrophe in Yemen, and that two thirds of the population, 18.8 million people, need some kind of emergency assistance.
Moreover, the newspaper mentioned that food production in Yemen has collapsed and 4.5 million children, as well as pregnant and lactating women, suffer from acute malnutrition, while only 45 percent of health facilities operate, 14.8 million lack basic health care, and the same number needs access to safe drinking water and sanitation services.