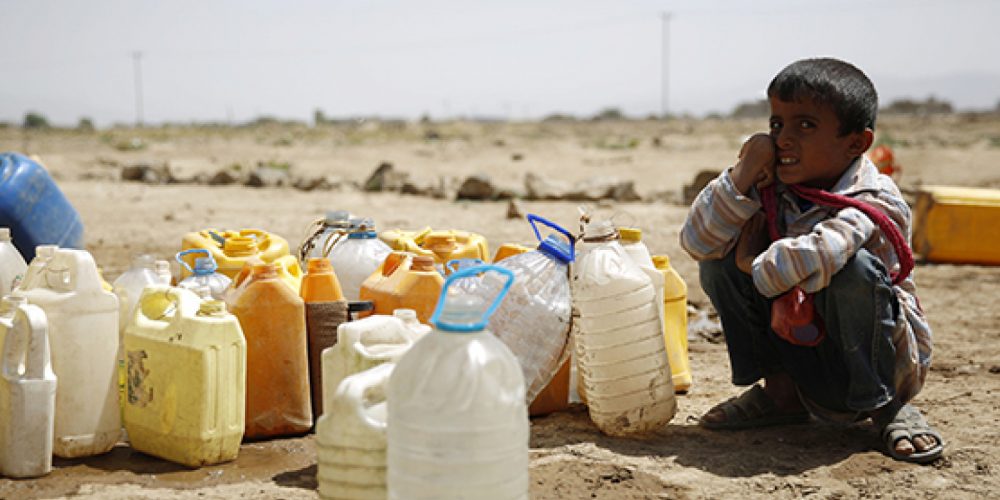 Yemen's cholera outbreak: From bombed trucks to breeding bacteria in dirty water
YemenExtra
M.A.
360,000 suspected cholera cases in just three months
An ongoing cholera epidemic which has swept war-ravaged Yemen is the "largest ever recorded" in a single year, with more than 360,000 suspected cases in the three months since the outbreak began, the charity Oxfam stated.
Since cholera started to spread in April, the epidemic has taken the lives of more than 2,000 people, while the country grapples with death, starvation, malnutrition and diseases due to a worsening humanitarian situation caused by the war, Oxfam said in a statement on Friday.
"It is quite frankly staggering that in just three months, more people in Yemen have contracted cholera than any country has suffered in a single year since modern records began," Nigel Timmins, Oxfam's humanitarian director, mentioned in the statement.
"Cholera has spread unchecked in a country already on its knees after two years of war and which is teetering on the brink of famine. For many people, weakened by war and hunger, cholera is the knockout blow."
The charity expressed that it fears that the total number of people infected with cholera could rise as high as 600,000, making it one of the largest outbreaks since records started in 1949.
The previous annual record was in 2011 in Haiti, where 340,311 cases were recorded.
"It is hard to imagine how much more Yemen can take before it collapses entirely," Timmins said.