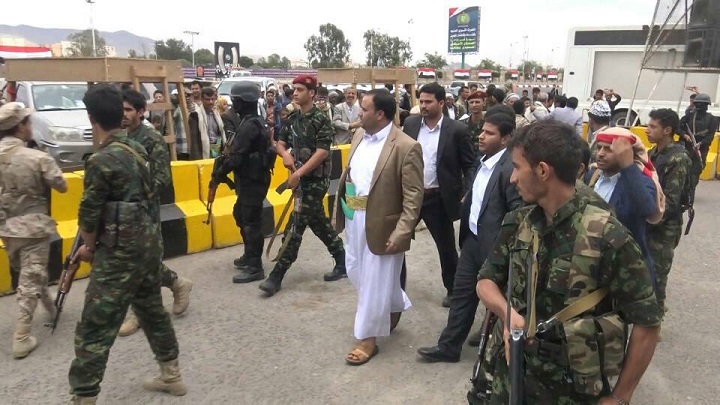 The President of the SPC Checks Preparations for the Massive Demonstration
YemenExra
M.A.
The President of the Supreme Political Council Saleh al-Samad, has made a check visit this morning to the Sabeen street in the capital Sana'a to see the final arrangements and preparations for the reception of citizens who will massively gather tomorrow in the street of Sabeen for the third anniversary of the September 21st revolution.
The President of the Supreme Political Council also expressed his appreciation and thanks toward the efforts that were made by the people who helped in the preparations for the anniversary of the revolution.
"The September 21 revolution was an uprising made by citizens of Yemen, in which all the people participated in it and came in response to the desire to be free from subordination," he said.
Moreover, the president stressed the importance of putting more efforts too get ready to receive thousands of people that will come to show that they demand the liberation of the country from domination and exploitation, and in remembering of the sacrifices given by the Yemeni joint army and to show the durability of the civilians of Yemen.