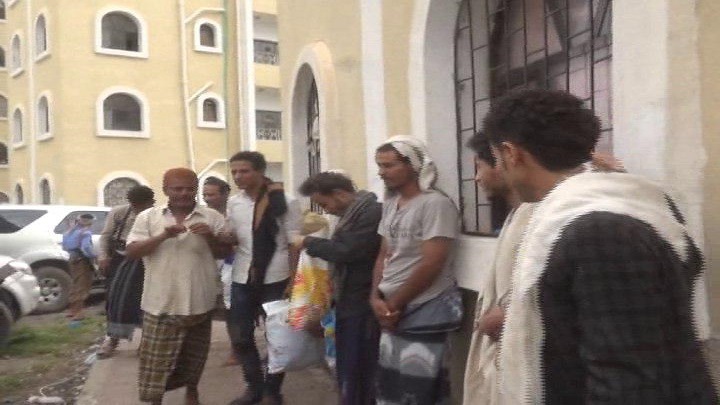 Saudi affiliated prisoners released on the anniversary of September 21st revolution
YemenExtra
M.A.
On the occasion of the 21st of September revolution, a number of Saudi affiliated prisoners were released this morning in Taiz province in response to a request from the Supreme Political Council. According to security sources, the released prisoners happen to be 12 and were only released after the end of their term or after taking the necessary procedures.
The released prisoners expressed their good treatment in the prisons of Ansarullah and they pledged to not be misled anymore with Saudi money, a local source reported to YemenExtra.
The SPC requested for the aforementioned release in order to give a second chance to the misled and call them for the celebration of the anniversary of the September 21st revolution.
Read More: https://www.yemenextra.net/2017/09/20/the-syrian-army-kills-dignitaries-who-belong-to-isis-while-advancing/