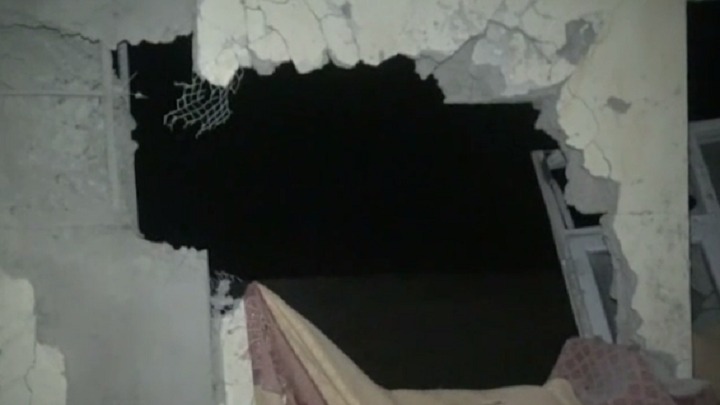 Saudi Paid Forces Injure a Child and a Woman in Taiz, Central Yemen
YemenExtra
M.A.
A woman and a girl got wounded on Wednesday night by a mortar shell fired by the Saudi-paid militias on residential areas in the city of Taiz, central Yemen. 
A local source told YemenExtra that the aftermath was an injured woman and a little girl, in addition to demolished owned property due to the indiscriminate bombardment conducted by Saudi militias on the neighborhood of Qahaf in Alhoban, Taiz province.
This comes in the context of the crimes committed by the Saudi-paid coalition and its paid militias against the Yemeni civilians in different regions of Yemen.
Read More: https://www.yemenextra.net/2017/09/20/the-aftermath-of-a-saudi-crime-worsens-after-the-coalition-struck-a-house-in-saada-updates/