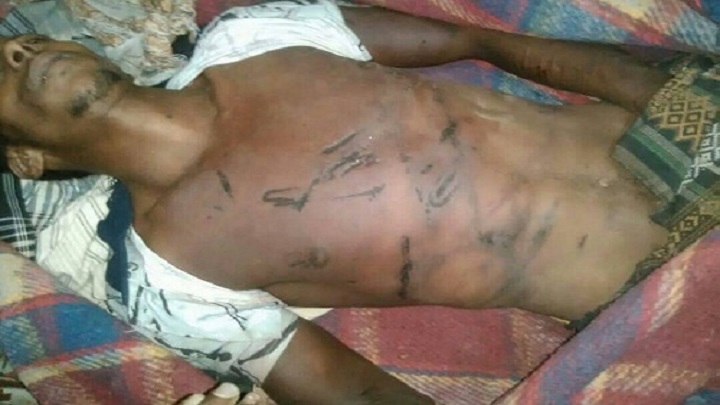 UAE Tortures a Young Man Until Death
YemenExtra
M.A.
A young man died under brutal torture in the prisons of militias, the so-called "security belt" of the UAE occupation forces in southern Yemen.
A human rights source in Abyan province said that a young man in his twenties have died on Friday from severe torture in a prison of the security belt forces in the city of "Jaar".
The source confirmed in a press statement that "the young man was arrested weeks ago on charges of stealing motorbikes without any trial, but his family received his body on Friday and the effects of severe torture caused his death.
Activists through social networking sites carried horrific pictures of the body of the young man, "Ahmed Dabah", with signs of severe torture.
According to some accounts on the site "Twitter" that the young Ahmed Dibh " The young man is from the neighborhood of Muharraq in the city of Jaar, Abyan province."
It is noteworthy that the forces of Saudi Arabia and UAE occupation are holding hundreds of citizens in secret prisons run in the southern provinces under the control of their militias and under their direct supervision, where a number of human organizations have spoken about the crimes committed against detainees in those prisons.
Read More: http://www.yemenextra.net/2017/09/28/yemen-endures-daily-ruthless-saudi-american-airstrikes-monitor/