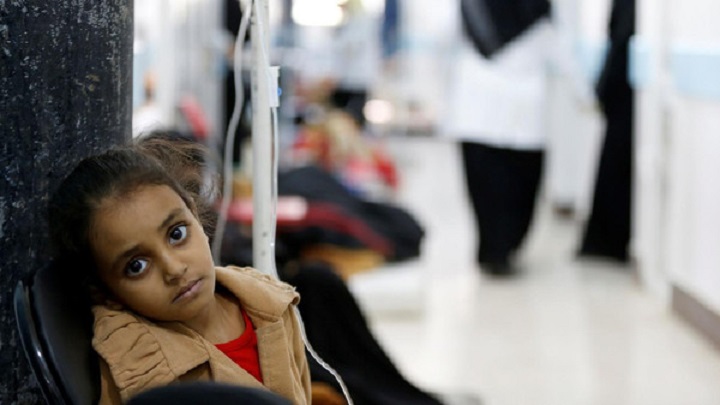 UNICEF: Humanitarian Efforts in Yemen Are Just a Drop in the Ocean of Suffering
YemenExtra
M.A.
The United Nations Children's Fund (UNICEF) issued a press statement in which it spoke about the depth of the suffering suffered by Yemen's children and the extent of damage to the education infrastructure caused by the Saudi-led war against Yemen.
"The ongoing humanitarian effort is no more than a drop in the ocean of Yemen's suffering," said UNICEF Middle East and North Africa Regional Director Geert Cappelaere.
"Yemen's children have suffered what no one should bear of pain, and education is the only way to secure a better future for them," Cappelaere said in a press release.
"Since July 2017, 1,600 schools have been partially or totally destroyed and a number of schools have been used as shelter for displaced families," he said.
"Children who can attend school have been severely affected by malnutrition and the trauma of displacement and violence," he added.
The UNICEF Regional Director for the Middle East and North Africa said UNICEF worked closely with its partners to keep the education system in Yemen from collapsing.
Cappelaere urged donors to provide aid and pay incentives to education and health workers and other civil servants who provide vital services to children in Yemen.