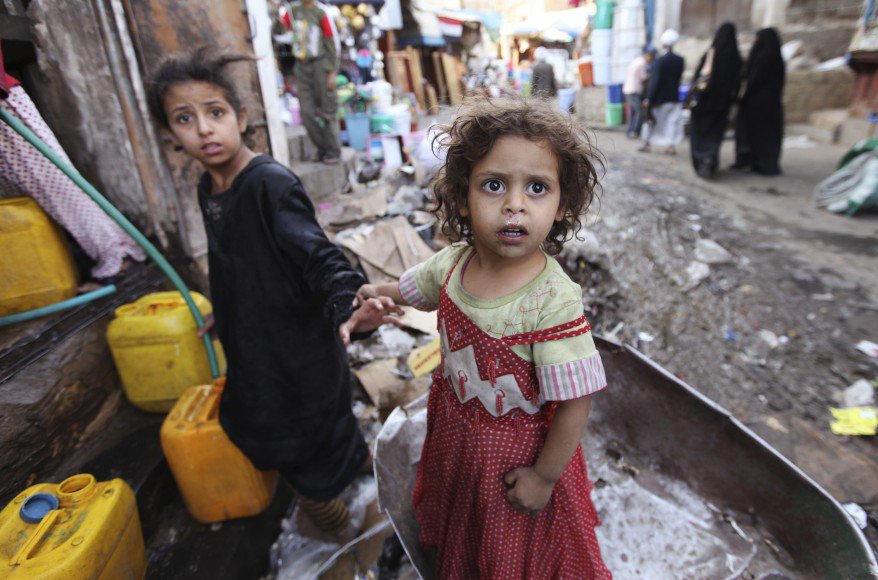 An Update of Saudi War Crimes in Yemen on November 14th
YemenExtra
M.A.
The Saudi-led coalition continues bombing various Yemeni governorates, causing damage and material loss to public and private property.
In the capital Sana'a, the Saudi-led coalition launched three successive raids targeting the air traffic control in Sana'a International Airport.
The coalition warplanes also rocked Hodeidah's Airport in western Yemen.
In bordering Saada governorate, four raids hit Al-Dhaher and Al-Hossamah Districts of Al-Dhaher District.
Al-Ghor region based in Qamr District also had its turn of Saudi bombardment in the form of shells and missiles, and so did the regions of Al-Sheikh and Al-Amr in Manbah Border District, killing a number of livestock in the two regions.
The farms and property of the citizens were also struck by Saudi forces targeting different areas of Manbah District.
In central Yemen, particularly Taiz governorate, at least two air raids hit gatherings of Saudi-paid militias at Al-Arouss position in Sabr.
Read More: 
Yemeni Ministry of Health Launches an SOS to Rescue Kidney Dialysis Patients