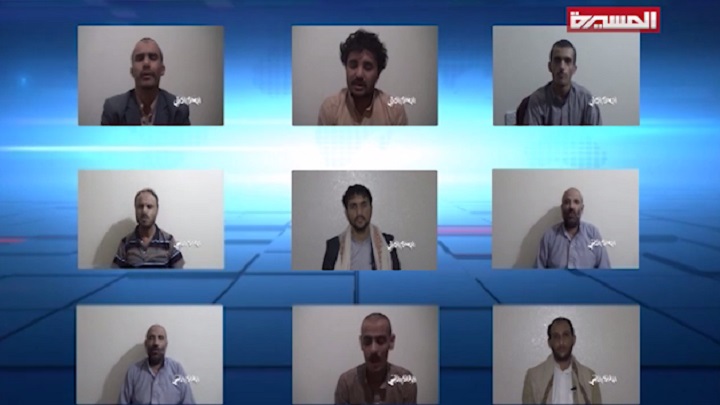 Yemeni Security Captures Saudi Agents, Reveals Their Shocking Confessions
YemenExtra
M.A.
The security media revealed confessions of criminal cells recruited by the Saudi-led coalition in an attempt to disturb the general tranquility in the District of Bihan, Shabwa governorate.
Seven elements working within the so-called Bihan cell appointed to target security and public tranquility were arrested and their confessions expose their tasks assigned to them, which reflect the reality of the failure inflicted by the Saudi-led coalition.
They had to track the movements of the Yemeni Joint Army confronting the Saudi-led coalition on various battlefronts and provide coordinates for the warplanes to target public and private facilities.
In addition to these criminal acts, the captured agents mentioned that they planted explosive devices in order to cause an internal state of chaos in Bihan.
This is not the first nor the last time Yemeni securities arrest agents attempting to serve the coalition by breaking Yemen internally.
Read More: