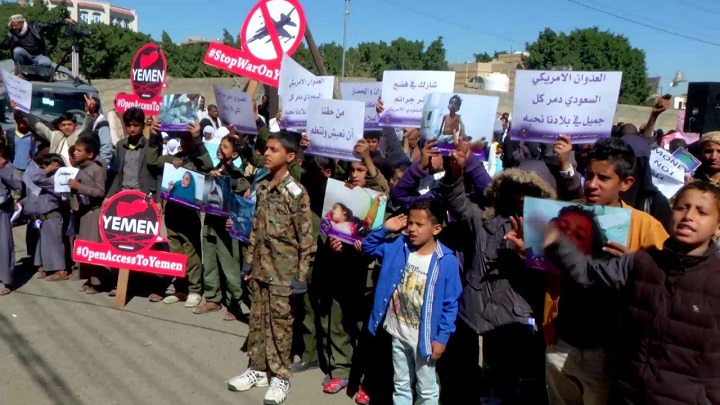 Hundreds of Yemeni Kids Condemning Saudi Crimes Against Childhood
YemenExtra
M.A.
Hundreds of children from Yemen held a mass rally in Sana'a on Monday to mark the International Day of Children's Rights, in which they condemned the crimes of the Saudi-led coalition against Yemen's children.
During the event, the secretary-general of the local council in the capital, Ameen Jamaan, pointed out that the continued crimes of the brutal Saudi war against the Yemeni people for nearly three years come under the shadow of a shameful international silence on these heinous crimes and the genocide of the Yemenis.
The children chanted slogans condemning the Saudi war and siege, and carried the "coffin of conscience" in a reference to its death as it remains silent about the crimes they are subjected to.
Yemen's free children and human rights organizations to pay attention to the crimes they are forced to encounter, and deprive them of their right to live, which is guaranteed by all laws, charters and international laws.