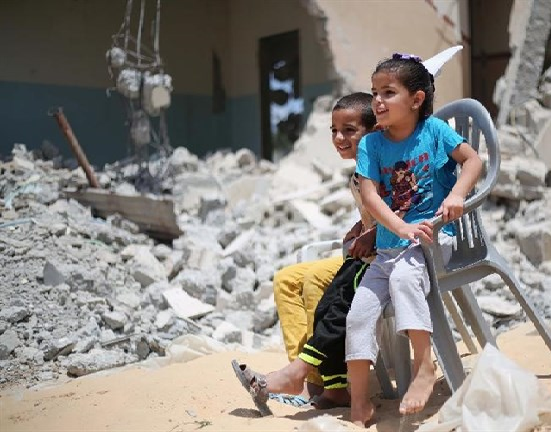 Save the Children: rights of Palestinian children being eroded in West Bank
YemenExtra
Y.A
On the anniversary of Universal Children's Day, international NGO Save the Children released a statement highlighting ongoing the rights violations of Palestinian children in the occupied territory by Israel.
Jennifer Moorehead, the country director of Save the Children in the occupied Palestinian territory called for greater protection of schools and children's right to education, saying that "children's most fundamental right to education is being eroded" in the territory.
Moorehead highlighted the cases of 55 Palestinian schools in Area C, the more than 60 percent of the West Bank under full Israeli civilian and security control, that are under threat of demolition by Israeli forces.
"Distance, risky roads, the presence of settlers or of military checkpoints had presented insurmountable challenges for many children to reach the nearest schools," Moorhead said.
"The challenges in the education sector reflect the increasing protection risks we are seeing across the occupied Palestinian territory," she said, adding "school demolitions, threats of violence and harassment, military presence in and around school premises and lack of adequate resources are all undermining children's basic right to education."
"These children are being denied a future in areas where unemployment has risen to among the highest in the world and restrictions on movement make it difficult to get to school or university or access vital healthcare."
Save the Children called upon world leaders to take action to protect children's "inalienable right" to safe access to a quality education and to guarantee the special protection afforded to children in areas of conflict.
"We call upon those with responsibility for upholding children's rights in the oPt and world leaders to address the growing child protection risks in the education sector; to support and endorse the the Safe Schools Declaration and the related Guidelines for Protecting Schools and Universities from Military Use; and to take concrete and immediate steps towards the demilitarisation of school spaces," the statement concluded.
Source: Website