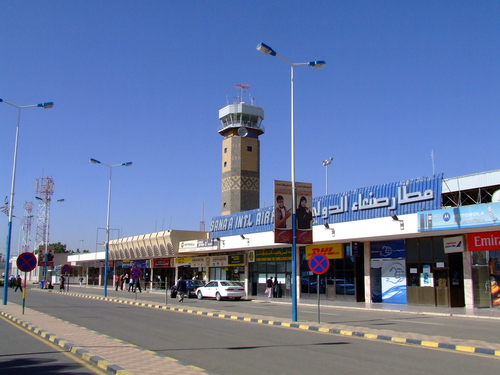 Humanitarian flights to Sana'a International Airport resumed
YemenExtra
M.A.
The humanitarian flights to Sana'a International Airport were resumed on Wednesday after they were had been ceased since November 06 due to the closure of all Yemeni ports by the Saudi-led coalition. 
Director General of Sana'a International Airport Khalid Al-Shayef told the Yemeni news agency, Saba, that the airport received Wednesday two planes; the first one is affiliated with the International Committee of the Red Cross (ICRC) carrying humanitarian aid and a number of ICRC staff, and a Russian plane carrying the new diplomatic crew of the Embassy of the Russian Federation in Sana'a.
Al-Shayef noted that the two planes landed with ease and were contacted since they entered the airspace until they arrived at Sana'a airport.
Moreover, he confirmed the preparation of Sana'a International Airport to receive all flights in accordance with international laws and the International Civil Aviation Organization (ICAO).
The arrival of the two planes to Sana'a International Airport is a message to the world that Sana'a International Airport is a civil airport and is completely ready and operates in accordance with international conditions and standards, al-Shayef added.