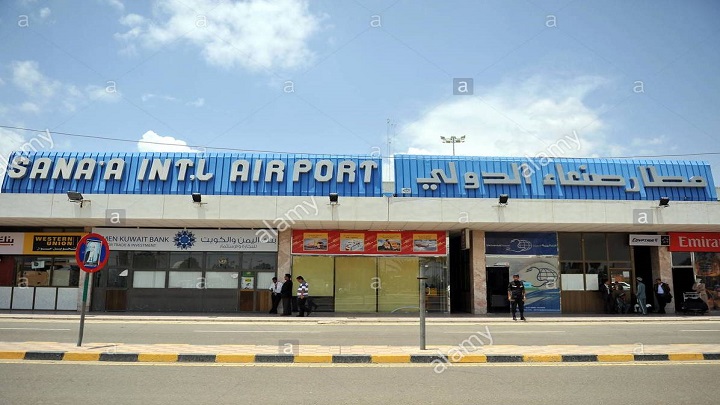 Saudi-Led Coalition Continues to Prevent Humanitarian Aid Entry into Yemen
YemenExtra
M.A.
The Saudi-led coalition continues to prevent the arrival of the United Nations planes and relief and humanitarian planes to Sana'a International Airport.
The official spokesman of the General Authority for Civil Aviation and Meteorology, Dr. Mazen Ghanem, told the Yemeni news agency, Saba, that the coalition refused today to give permits for UN flights, humanitarian organizations trips to MSF and the World Food Program and the UNICEF assistance flight carrying polio vaccines.
He mentioned the two planes that arrived yesterday, explaining that one them belonged to the Russian Embassy to transfer the staff of the embassy and the other is affiliated with the International Committee of the Red Cross, whereas it has only made a medical evacuation of a number of its employees.
"Since the sixth of November until today, the United Nations flights, the other humanitarian flights and the transport of Yemeni passengers is still being prohibited," he said.
Dr. Mazen pointed out that more than 220 UN relief workers are stranded in Amman that were unable to reach Sana'a in order to carry out their humanitarian duties.
Moreover, 310 United Nations and international humanitarian workers are stranded in Sana'a, noting that the number of canceled flights was 32 (humanitarian and relief services since November 6), according to sources from the UN office in Yemen.
He also noted that the media of of the Saudi-led coalition continues to mislead the world opinion by spreading fabrications to avert global criticism, where it fools the world into believing that it will reopen Sana'a International Airport in front of United Nations flights and international organizations for humanitarian and relief flights.
The General Authority for Civil Aviation and Meteorology renewed its appeal to the Security Council, the United Nations and international humanitarian organizations to compel the coalition to left the complete ban on the airports of the Republic of Yemen, including Yemeni Airlines in order to transport stranded Yemenis and patients who are increasing in number.
It is worth mentioning that the blockade imposed on flights disrupts humanitarian and relief efforts and operations and impedes the functions of humanitarian workers to provide assistance to millions of citizens who depend on them for survival.