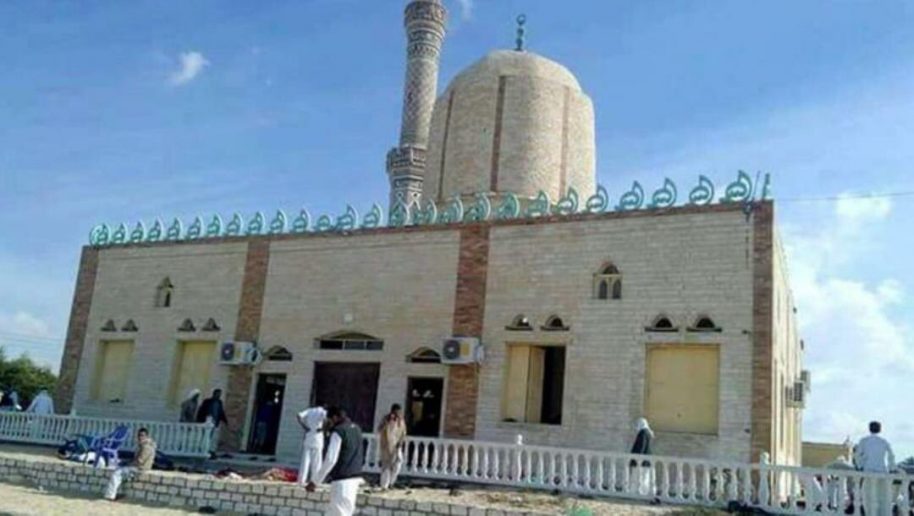 Death toll rises to 235 after bomb and gun attack in Egypt's Sinai
YemenExtra
M.A.
At least 235 people were killed and many more wounded in a devastating bomb and gun attack against a mosque in the northern Sinai town of Bir al-Abed, on Friday.
A bomb was detonated at the al-Rawdah mosque as Friday prayers were coming to an end, then a group of armed persons arrived at the scene and began shooting at fleeing worshipers.
Footage shows distressed people running and ambulances rushing to and from the mosque in the aftermath of the attack.
The death toll, reported by state media, constantly rose on Friday afternoon as more details surfaced.
The attackers are still to this moment unidentified.
Source: Ruptly