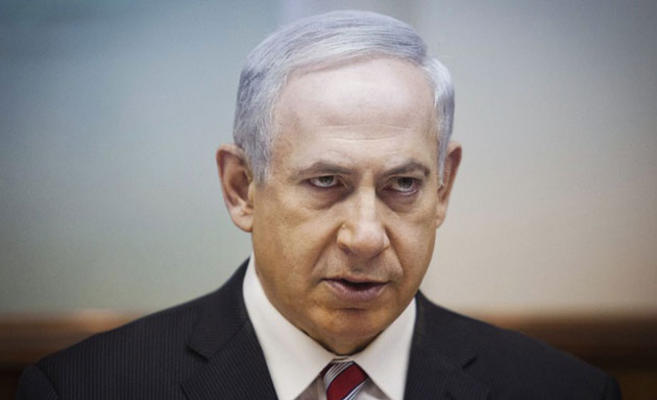 Netanyahu hails Israeli cooperation with Arab states that is 'in General Secret'
YemenExtra
Y.A
Tel Aviv has recently recognized having "secret" ties with some Arab states.
"Our fruitful cooperation with Arab countries is in general secret, but I am confident that relations with them will continue to mature and that this will allow us to enlarge the circle of peace," Israeli Prime Minister Benjamin Netanyahu has stated.
According to the prime minister, peace between Israel and Arab states will "happen in the end, because there are a lot of things going on all the time beneath the surface".
Netanyahu's statement comes just days after Israeli Minister of Energy and Water Resources Yuval Steinitz has recognized the existence of secret ties between Israel and "many" Muslim and Arab states, including Saudi Arabia.
Tel Aviv's admitting having relations with Arb states followed a statement made by Israel Defense Forces (IDF) Chief of Staff Gadi Eisenkot, who said that his country is ready to share intelligence with Riyadh to "face Iran."
While Israel and Saudi Arabia have no official ties, Tel Aviv and Tehran have also had no diplomatic relations, with the Islamic Republic refusing to recognize the legitimacy of the State of Israel established in 1948.
The relations of Saudi Arabia and Iran have also been complicated and have further deteriorated in the wake of the Yemeni Houthi rebels' missile launch targeting Riyadh. While the Saudi-led coalition that has been conducting a military campaign in Yemen since 2015 accused Iran of allegedly providing Houthis with weapons, Tehran has denied the claims and emphasized that Riyadh is wrong to consider the Islamic Republic its "enemy," while believing that Israel and the US are its "friends."
Source: Website