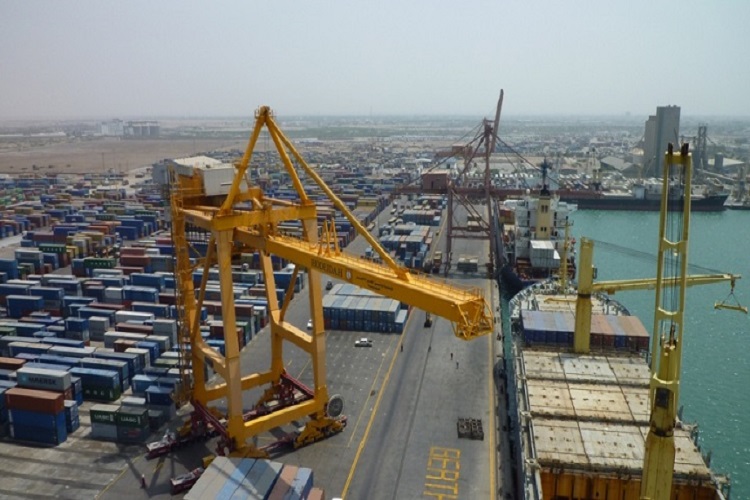 Red Sea Ports: no ship reach Hodeidah and Salif ports; aggression practiced shading
YemenExtra
Y.A
The director of the Red Sea Ports Organization Mohammed Abu Bakr al-Saqqaf said on Saturday that no any ship reached the ports of Hodeidah and Salif so far and that the alliance of the Saudi-American aggression is misleading.
The Director of the Foundation said that the aggression are searching all the ships and vessels linking to the port of Hodeidah since the beginning of the aggression and the siege on Yemen on 26 March 2015.
Al-Saqqaf revealed that the aggression was not limited to the search of ships, but was placed inside a tracking device.
He called on the United Nations and humanitarian and human rights organizations to pressure the alliance of aggression to open the port of Hodeidah as the lifeline of millions of Yemenis.
He pointed out that the continued closure of the port of Hodeidah foreshadows a humanitarian disaster borne by the coalition of aggression and the silent international community.
He pointed out that the arrival of humanitarian aid to the port of Hodeidah is sufficient to only 10% of those affected by the aggression and siege.
The United Nations has lied on Friday allegations of aggression by opening the port of Hodeidah, asserting that the aggression continues to prevent ships from reaching the port of Hodeidah.
Has warned that the continued closure of Yemeni ports by the coalition may cause the largest famine in the world in decades.
She noted that 20 million Yemenis need emergency assistance, including 11 million children, of whom four hundred thousand are threatened with acute malnutrition.
The US-Saudi aggression coalition has tightened its economic blockade on Yemen since November 4, closing all land, sea and air ports to Yemen in order to break the will of the Yemeni people who have been resisting the aggression for nearly three years.
Source: Website