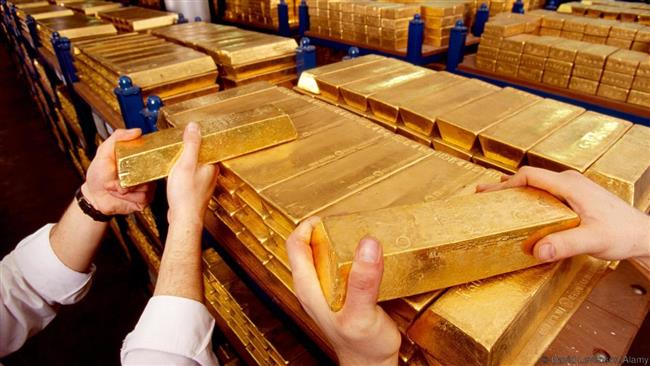 BRICS to form own gold trading system
YemenExtra
Russia has unveiled a plan based on which the BRICS countries – Brazil, Russia, India, China and South Africa – will create a single gold trading system.  The move is already seen as part of a campaign led by Russia and China to move away from the US dollar in international trade. 
The plan would be applied "both within BRICS and at the level of bilateral contacts," according to Sergey Shvetsov, the first deputy chairman of Russia's Central Bank.
Shvetsov was quoted by Sputnik news agency as saying that the idea – which he said was still under study by the bloc – had been devised because the traditional trade system based in London had become less relevant.
"The traditional [trade] system based in London and partially in Swiss cities is becoming less relevant as new trade hubs are emerging, first of all in India, China, and South Africa," he was quoted as saying by the Russian news service.
According to the Russian Central Bank official, on the basis of this unified system, it is possible to create new benchmarks in the future.
Shvetsov also revealed Moscow's plans aiming to continue the increase in the absolute value of gold in the country's reserves.
There had earlier been reports that Russia was expediting its purchases of gold in a campaign which could be meant to phase in a gold-backed standard of trade with little reliance – or no reliance in the eventual phase – on the US dollar.
Reports said the country had purchased 6 million ounces (almost 187 tons) of gold within 10 months of 2017.
Over the last three years, the Russian Central Bank has been pursuing gold purchases, with last year Russia buying 6.4 million ounces (about 199 tons), added Sputnik.
China is also believed to have started an aggressive campaign to purchase the bullion and reduce its reliance on the dollar.
Both countries have already created mechanisms to for their traders to conduct transactions using gold as a means of marginalizing the power of the dollar in bilateral trade.