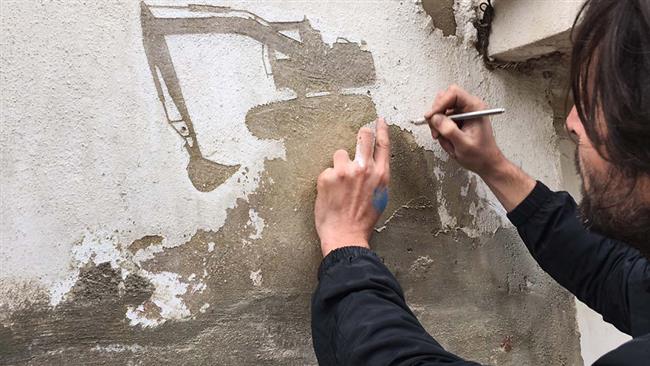 Palestinian refugees plight on walls
YemenExtra
An artist has found a unique way to recreate the story of Palestinians in the Al Hussein refugee camp in Amman, Jordan. He removes sections of peeling paint from the walls of houses to tell the story in a truly minimalist manner.  
"By removing small areas of the 'skin' of the houses I want to transform the paint chipping, produced by the passage of time, in to evocative landscapes and transmit the pride of its inhabitants through the walls," said Spanish street artist Pejac.
The severely over populated camp was established to accommodate 8,000 Palestinian refugees from the 1948 Arab-Israeli war in 1952. According to the UN, 29,000 refugees are currently living in 0.42-square-kilometer patch of land located northwest of Amman.