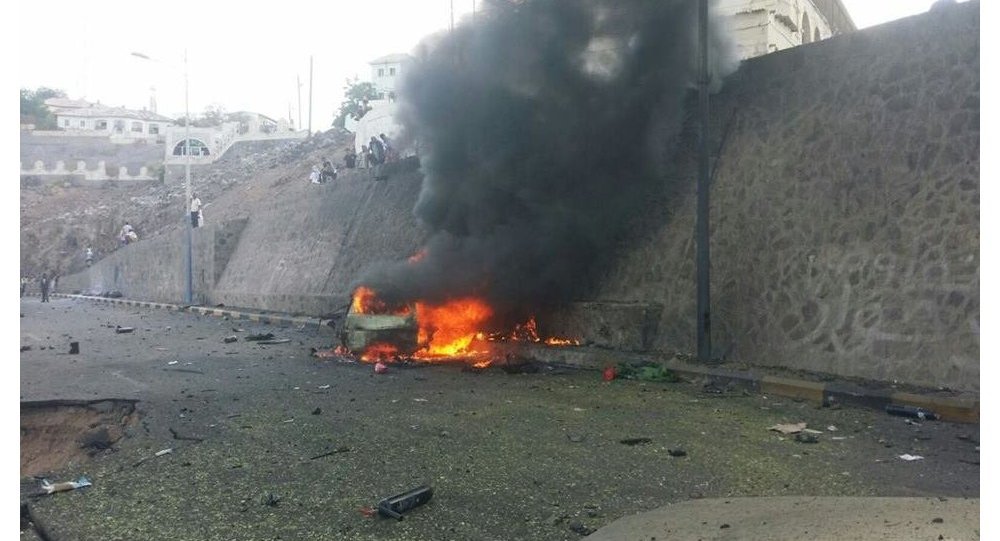 "Da'ash" claimed responsibility for a car bomb in the city of Aden
YemenExtra
SH.A.
On Wednesday, November 29, the terrorist Da'ash , ISIS , claimed responsibility for a car bomb attack in front of the Ministry of Finance building in Aden, southern Yemen.
The terrorist said that "we are the responsibile of a car bomb exploded on the building of the Ministry of Finance in the area of Khor Maksar in the city of Aden in Yemen, according to the agency" Reuters ",at least two people were killed and four wounded .
Since 2014, Yemen has witnessed an armed conflict between forces loyal to President Hadi, backed by an Arab coalition led by Saudi Arabia,as well as since March 26, 2015, a military operation against Ansar Allah and its allies had started by the US-Saudi coalition.