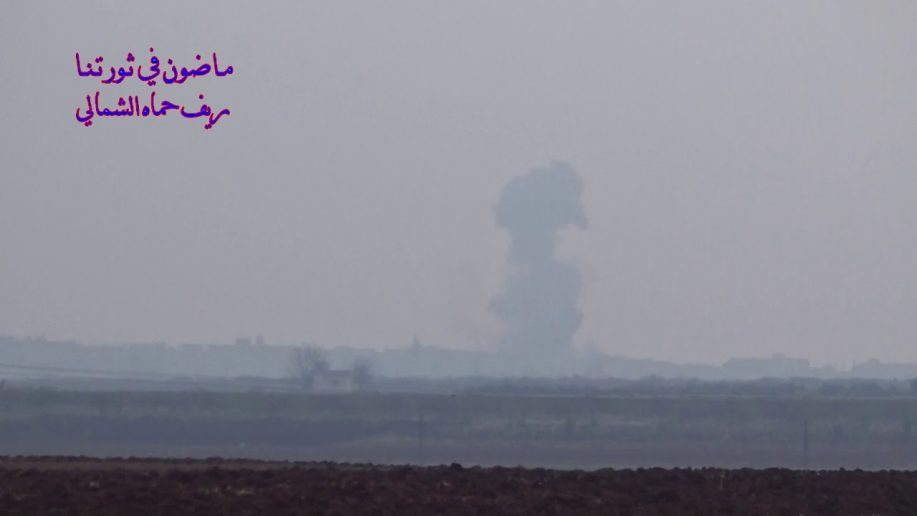 Russian airstrikes target terrorist positions in northern Hama
YemenExtra
M.A.
The Russian Air Force has been relentlessly bombarding Hay'at Tahrir Al-Sham's positions in the northern countryside of Hama this week, aiming at a number of towns near the government controlled towns of Suqaylabiyah and Mhardeh.
Russian jets flying out of the Hmaymim Airbase in Jableh, Latakia reportedly conducted numerous airstrikes over the towns of Zakat, Abu Dali, Al-Lataminah, and Kafr Zita.
 Video footage of the Russian airstrikes over northern Hama was published by pro-opposition media on Tuesday; it specifically shows a Russian jet bombing the town of Zakat.
The Russian air raids were carried out in retaliation for the terrorist attacks on the government-held towns of Suqaylabiyah and Mhardeh over the weekend.