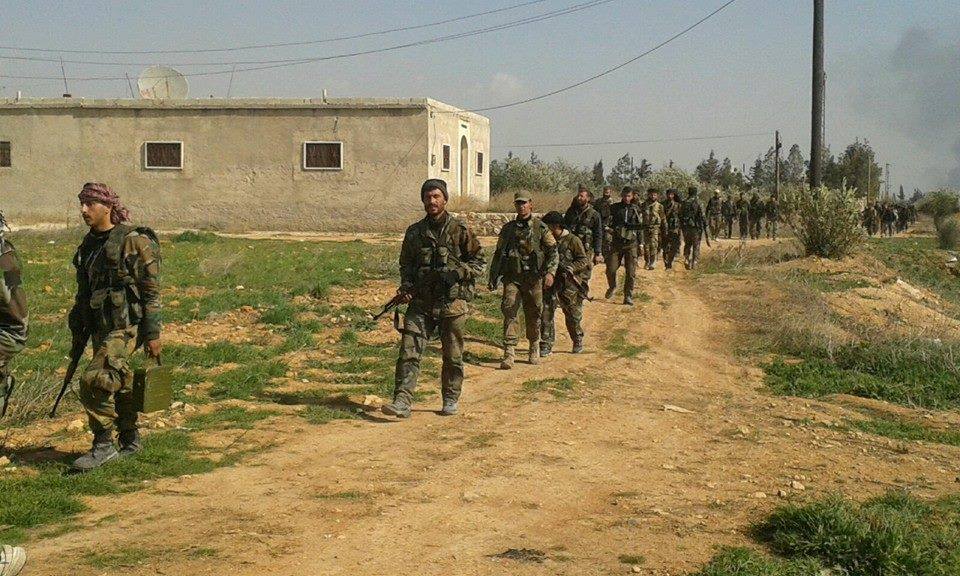 Syrian Army's elite division gets ready for next battle
YemenExtra
M.A.
The Syrian Arab Army's (SAA) elite Tiger Forces are getting ready for their upcoming battle as they wrap-up their operations against the terrorists in the Deir Ezzor Governorate.
The Tiger Forces will most likely be deployed to the northern countryside of the Hama Governorate, where they will lead the charge into the Idlib Governorate, according to a military source in Damascus.
With several of their units already deployed in the Hama Governorate, it would make most sense for the division's next great operation to be in this region.
Moreover, following the recent advancements by the 3rd and 5th legions in southern Aleppo, the Syrian Arab Army currently finds themselves within 20 km of the strategic Abu Dhuhour Military Airport.
The Abu Dhuhour Military Airport is Hay'at Tahrir Al-Sham's major installation in the eastern countryside of Idlib.
Some other options for the Tiger Forces are the western and southern countrysides of the Aleppo Governorate; however, the former is not likely because Darat Izza area has a large presence of Turkish Army troops.