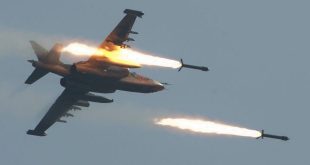 Saudi Warplanes Worsen Famine in Yemen by Bombing Farms
YemenExtra
M.A.
Two citizens were killed Thursday by air raids conducted by the Saudi-led coalition targeting a farm in the governorate of Hodeidah, west of Yemen.
The warplanes of the coalition launched nine raids on one of the farms in al-Tahita District in Hodeidah, which led to the deaths of two innocent civilians, local source told YemenExtra.
On November 20th, yet another war crime was committed against four citizens following an Apache aircraft attack on their vehicle in Khawkha District, Hodeidah Governorate.
The Saudi-led war takes advantage of the world' silence by continuing to worsen the already catastrophic famine in Yemen.