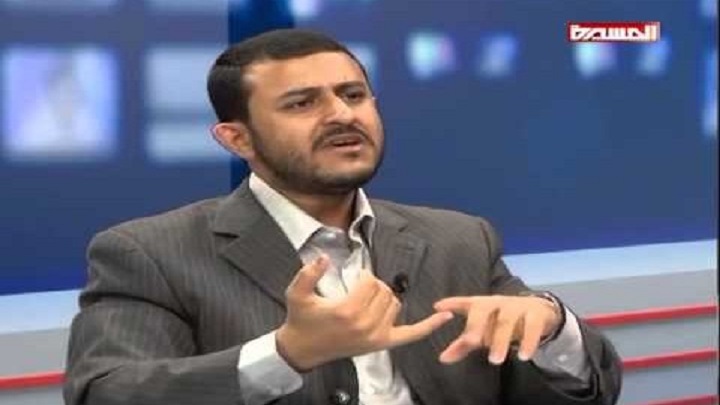 Ansarullah: UAE Behind Current Rift Aiming to Weaken Yemen Internally
YemenExtra
M.A.
Hamza Al-Houthi, a member of the political council of AnsarAllah, said that the UAE is behind the militias affiliated with Tariq Afash, Saleh's nephew, who is carrying out the hostile attempts to flood the capital Sana'a with security chaos. 
In an interview with Yemeni Al-Masirah satellite channel, he revealed that the UAE provided the "Tariq" militias with more than one shipment of weapons, which was smuggled and transported from within the southern governorates through Dhala and Ibb to the capital Sana'a.
Hamza al-Houthi pointed out that the UAE financed and opened several training camps for 830 members of the Tariq militias in areas controlled by Saudi-paid militias in Shabwa governorate and another camp in the Oud region of Ibb governorate.
RELATED: 

Saleh says he wants a "new page" with Saudi war despite countless war crimes
He also confirmed that 830 members of the Tariq militia were sent from different governorates to training camps supervised by the UAE in the governorate of Aden, noting that some returned to Sana'a and some to Ibb governorate.
In the same context, Hamza al-Houthi exposed that during the last period, leaders accounted for the General People's Congress Party held meetings with military leaders loyal to the UAE, located in the governorate of Dhala.
He also stressed the existence of contacts and direct ongoing communication among the leaders of the General People's Congress Party with the leadership of the UAE since the beginning of the war on Yemen.
Moreover, Hamza al-Houthi uncovered preparations for the militia of Tarek Saleh before the occasion of celebrating Prophet Mohamed's birthday in a bid to blow up the situation, which includes the refusal of the army and popular committees to take part in guarding the Saleh mosque to secure the arena of the celebration.
Al-Houthi  noted that this is unusual and unlike the routine on previous occasions, indicating at the same time that the guards of the mosque consisting of Saleh's supporters are the ones who initiated the gunfire against the security services.