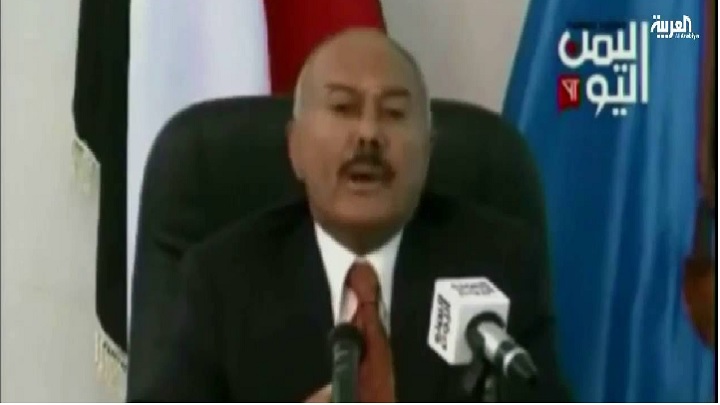 Saleh says he wants a "new page" with Saudi war despite countless war crimes
YemenExtra
M.A.
The leader of the General People's Congress in Yemen, Ali Abdullah Saleh, announced on Saturday his coup against the National Partnership Agreement represented by the Political Council and the Government of Salvation.
He also requested the Saudi-led coalition to back up his militias and open a "new page".
On the other hand, the Saudi-led coalition expressed confidence in Saleh as he returned Yemen to what it called the "Arab embrace".
Another Saudi-affiliated former Yemeni official Ali Mohsen, addressed the incident as saying, "We call for a popular cohesion and the opening of a new page to confront the so-called Houthis."
Saleh's position comes after the militia of his brother Tareq Afash attacked citizens and security men in a number of streets in the capital Sana'a and attempted to destabilize the capital before the mass rally commemorating the birth of the Prophet Mohamed PBUH.