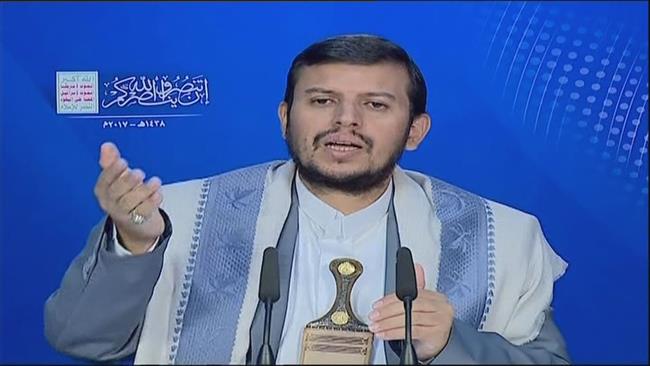 Sayyed Houthi: I Call on Saleh and His Destructive Militias to Dialogue for Yemen's Stability
YemenExtra
M.A.
The leader of Yemen's popular Houthi Ansarullah revolution, Sayyed Abdul-Malik al-Houthi, has urged dialog toward the resolution of standing differences with former president Ali Abdullah Saleh and the forces loyal to him.
Speaking in a televised address on Saturday, Sayyed Houthi stated there has to be talks between the two sides to eliminate the rift.
Sayyed Houthi called on all Yemeni sects to work on reserving peace and stability in the country, and urged Saleh to be wise and consider the national interests of Yemen.
He requested that Yemeni parties focus on the Saudi-led war, noting that division among Yemeni factions only benefits the Saudi-led coalition, which has been bombing Yemen for nearly three years killing and injuring thousands of innocent civilians.