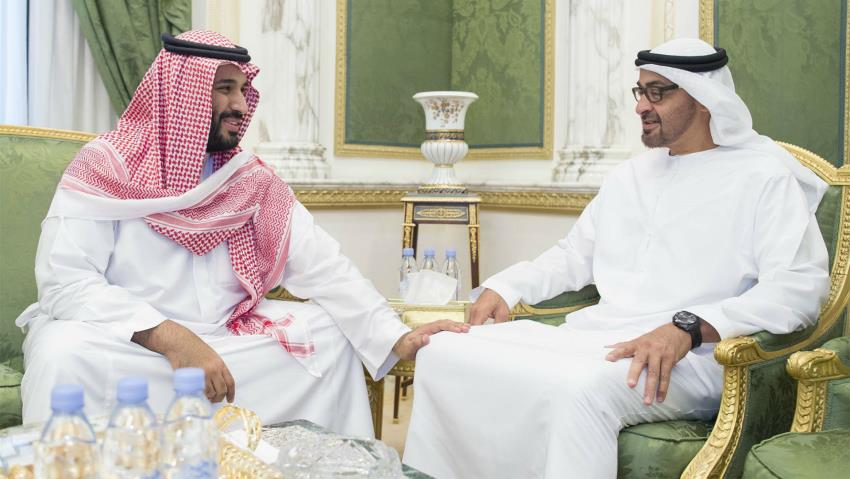 The UAE is joining Saudi Arabia; declaring its position on Sana'a events
YemenExtra
Y.A
The official political positions continued by the two most prominent countries in the alliance, Saudi Arabia and the UAE, to the events in the capital Sana'a between the Houthis and the former President Ali Saleh, with a clear bias towards the latter.
This time the position came from the UAE, which has already ruled that the Houthis are the ones who started the confrontations with Saleh and are trying to eliminate them, although the two parties are presumed to be enemies of the alliance.
This was stated by the Minister of Foreign Affairs of the United Arab Emirates Anwar Gargash, who said in a tweet, monitored by correspondent Net on Friday evening on his Twitter page that "Houthi systematic completion of his partner in the rebellion is witnessing another bloody chapter, its oppressor borders foreign media and the illusion of possession of material gains stained with blood and go Saleh and his party to hell, "he said.
Before that, Saudi Arabia showed for the first time an official bias of Saleh's party against the Houthis, unlike previous times, which were limited to media support.
The Saudi ambassador to Yemen, Mohammed Al Jaber, wrote a tweet on Wednesday in his Twitter page saying that "attacking the Mosque 'Jami'u al-Saleh' in the Yemeni capital where the faithful pray and killing and wounding the guard is a continuation of these Iranian militias in Yemen, referring to the Houthis.
The Hadi government announced that it was part of what happened last Wednesday in the capital Sana'a and said that the Congress Party is the closest to the "legitimacy" calling for docking with the conference in the event of the outbreak of the situation with the Houthis in Sanaa.
This came in the words of Najib Gulab, Undersecretary of the Ministry of Information in the Government of Hadi in a television interview monitored by correspondent Net on the screen of Saudi Arabia channel.
"Saleh is the party closest to the legitimacy and we have to bet on him," said Gulab. "If there is a conflict between the coupists, we have to get together with the conference and the differences will be resolved."
Source: Website