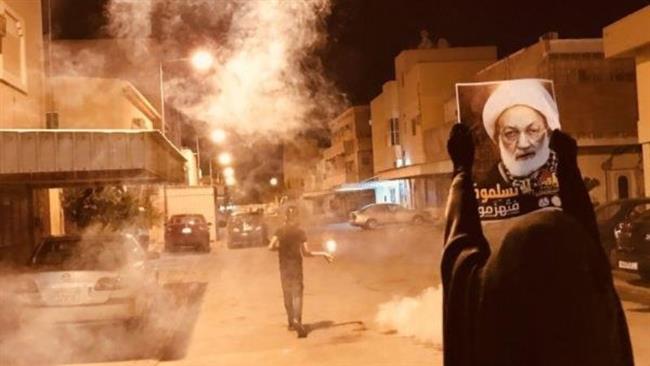 Mass protests continue to escalate in Bahrain
YemenExtra
M.A.
Mass anti-government protests continue to escalate in Bahrain on the second day of intensified popular unrest in the small Gulf kingdom.
Protest marches took place in the village of Sanabis on the outskirts of the capital Manama, as well as in the Abu Sabi' neighbourhood of the capital, the Maqsha' District and in the towns of Ma'ameer and Diraz. This was reported by Lualua television network.
The protests, organised under the banner of "the Rage of the Revolution", are aimed against the repressive rule of the ruling dynasty's regime, led by King Hamad bin Isa Al Khalifa. More specifically, a lot protest the Saudi-effected monarchy's treatment of the Shia majority population of Bahrain.
The recent wave of protests was incited by reports of the health condition of revered Shia Ayatollah Sheikh Isa Qassim, who has been under house arrest for over 500 days. Sheikh Qassim, founder of the Al-Wefaq National Islamic Society, which was Bahrain's most popular political party until being banned by the regime in July 2016, is facing possible expulsion from Bahrain on charges of "illegal fund collections, money laundering and helping terrorism".
Recently, reports have stated that the Sheikh is suffering from a number of medical conditions and is facing rapidly deteriorating health conditions that could prove fatal if appropriate care is not provided quickly. On Thursday, United Nations Spokesman Stephane Dujarric requested that Sheikh Qassem be released, and asked for immediate medical attention for the cleric.