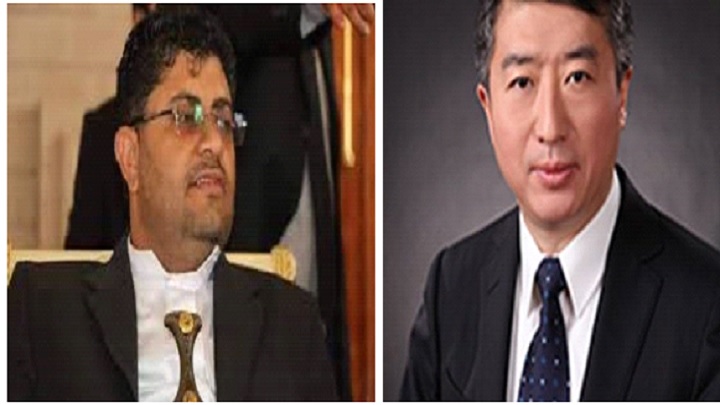 Ansarullah's Revolutionary President Receives a Phone Call from Chinese Ambassador to Yemen
YemenExtra
M.A.
President of the Supreme Revolutionary Committee, Mohammad Ali Al-Houthi, received on Sunday a telephone call from the Chinese Ambassador to Yemen Tian Qi, during which they discussed the latest developments in Yemen in the light of the escalations witnessed in the past few days.
The head of the Supreme Revolutionary Committee affirmed the safe situation present in the capital Sana'a and the other governorates after the security forces managed to eliminate Saleh's militias, stressing adherence to the political solution after the cessation of war and lifting the siege on Yemen.
On the other hand, the Chinese ambassador confirmed the solidarity of his country with the Yemeni people in facing challenges, especially humanitarian, economic and health related issues, saying that these are catastrophic dangers threatening Yemen and the region. In addition, he expressed that the United Nations should do more to save the Yemeni people.
At the conclusion of the communication, the Chairman of the Supreme Revolutionary Committee mentioned his gratitude to the Chinese Ambassador for his good feelings towards the Yemeni people and wished him and the Chinese people progress and prosperity.
Read More: