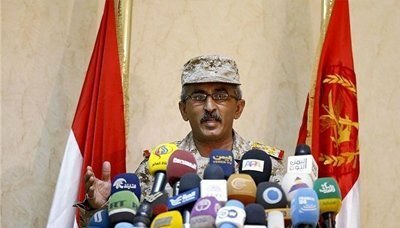 Luqman: Army and security are responsible for security and stability
YemenExtra
SH.A.
Spokesman for the Armed Forces, General Sharaf Ghaleb Luqman confirmed that the army and security are the only ones responsible for security and stability in the capital and other province.
Luqman said in a statement to YemenExtra and local news agencies that, "the security forces will do their utmost and will not be harmed by the recklessness of any rioters here or there, as well as the situation in the capital of Yemen is normal."
He pointed out that, the declaration of some forces joining to the coaltion will not weaken the strength of the army and the popular committees and the steadfastness of the Yemeni people in the battle to defend the homeland will not add a difficult figure in the alliance.
The army spokesman called upon all honorable people throughout the country to circumvent the security organs and cooperate with them in establishing security and stability around Yemen.