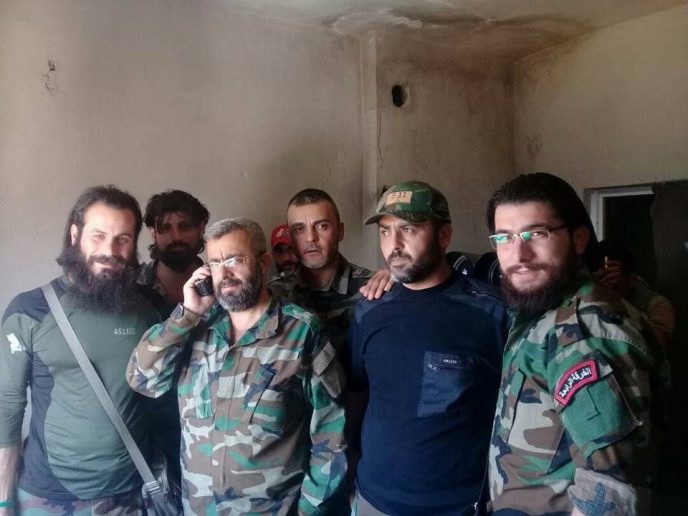 yrian Army kills, wounds several terrorists while repelling an attack in west Damascus
YemenExtra
M.A.
Fierce battles erupted in Tal Barda'aya after rebels waged a counteroffensive aimed at dislodging loyalist presence in the strategic hill chain.
The government forces had secured the aforementioned hill after days of clashes and incessant preliminary shelling two days earlier. Whilst the rebel assault on the hill has not halted yet, all attacks so far have been repelled with a death toll on the insurgent side exceeding 15 with dozens wounded.
The Hay'at al-Tahrir led militant coalition "Ahrar al-Haramoun" will throw everything at this battle as the loss of Barda'aya hills means SAA fire control over the left towns of the Syrian Golan Heights enclave including Mazra'et Beit Jin which serves as the operational base of the local rebel groups.
Unless rebel groups manage to reverse the gains of the elite 42nd Brigade of the 4th Mechanized Division, their fate will resemble that of their counterparts in West Ghouta, Zabadani, Barada Valley, and Darayya.